webLyzard Careers – Join Our Team
R&D Positions – December 2022
Semantic Search, Web Intelligence and Visual Analytics – Java, Python or JavaScript Software Developers

Position Announcement
Do you have a passion for novel solutions to challenging technical problems? webLyzard technology and Modul Technology seek outstanding candidates to join our R&D team in Vienna. Help us advance the state of the art in Knowledge Extraction and Visualization, Big Data and Scalable Information Retrieval.
Participate in a fast-paced and innovative R&D environment as part of a dynamic and interdisciplinary team. We build award-winning technology showcases together with large international organizations such as the United Nations Environment Programme (UNEP) and Climate.gov team of the National Oceanic and Atmospheric Administration (NOAA). Collaborating with leading media and technology partners across Europe, many of our projects are supported by the European Union or the Austrian Research Promotion Agency.
Your Profile
Education in computer science or other relevant fields of study,
Strong analytical and problem-solving skills,
Extensive software development experience in Java, Python, or JavaScript.
Expertise and Tasks
in one or more of the following areas of specialization:
Optimize Elasticsearch and database systems such as PostgreSQL or CockroachDB,
Develop information retrieval applications incl. indexing and query optimization,
Build and integrate high-performance REST APIs,
Optimize algorithms and develop load balancing and caching strategies,
Apply DevOps best practices (CI/CD, bash scripting, quality assurance, automated testing, etc.),
Plan and deploy Docker Containers, Kubernetes Clusters and our Elastic Stack.
We Offer
Full-time or part-time positions with permanent contracts (for current students, we also offer PhD candidate positions or Master theses supervisions),
Friendly and inclusive work environment as part of an international team,
Commitment to sustainability, not only in R&D projects but also as part of our daily workflows (use of renewable energy, paid public transport ticket, etc.)
Salaries are based on qualifications and experience, e.g., EUR 53,500 gross per year (40h) for candidates with a recently completed Master's degree and relevant work experience,
Flexible working hours and hybrid working model with up to 50% home office.
The deep tech SME webLyzard technology and the non-profit research center Modul Technology have a long history of successful collaboration, sharing an attractive office in the heart of Vienna's 9th District. We are equal-opportunity employers and strongly encourage qualified women to apply. Please send your application incl. cover letter, CV & academic transcript to careers@weblyzard.com (in English or German; preferably as a single PDF file not exceeding 8 MB).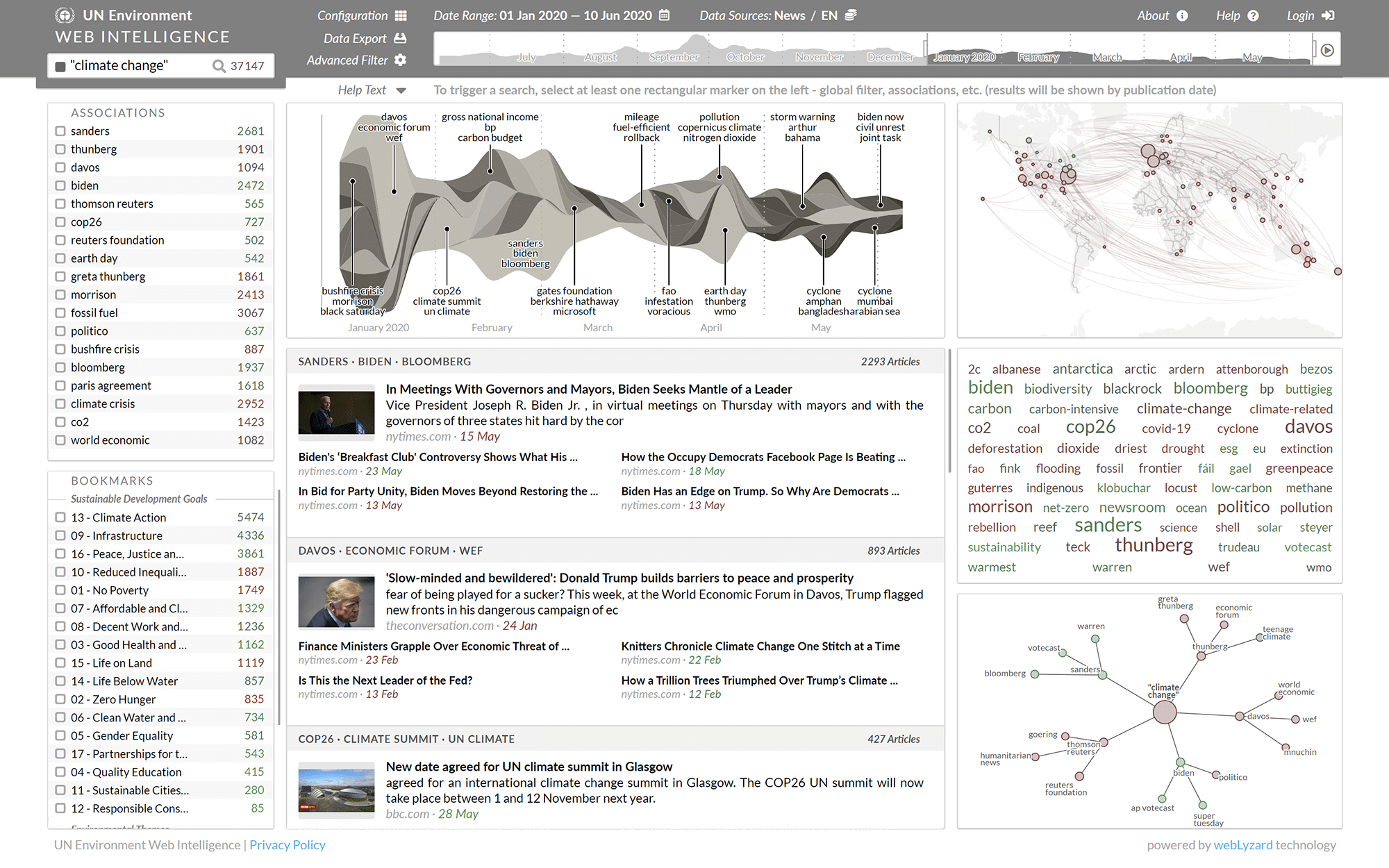 https://www.weblyzard.com/data/sites/21/entity-map.png
180
180
Arno Scharl
https://www.weblyzard.com/data/sites/21/weblyzard-logo-2020.png
Arno Scharl
2021-04-02 09:00:29
2022-12-13 13:45:18
webLyzard Careers – Join Our Team