PORTFOLIO – PARTNERS AND CLIENTS
International Organizations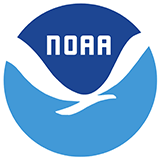 NOAA's Climate Program Office (CPO) provides strategic guidance and oversight for the agency's climate science programs. It funds high-priority research to advance understanding of atmospheric and oceanic processes. Recognizing that climate science literacy is a prerequisite for putting knowledge into action at all levels of society, the CPO also guides NOAA's communication, education, and professional development and training activities. webLyzard has supported these activities by providing the search and visualization modules for the US Climate Resilience Toolkit as well as the Climate.gov website.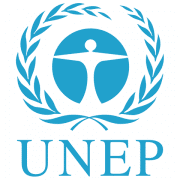 The United Nations Environment Programme (UNEP) is the leading global environmental authority that sets the global environmental agenda and promotes the coherent implementation of Sustainable Development Goals (SDGs) within the United Nations system. It serves as an advocate for sustainability by evaluating environmental conditions and trends, developing policy instruments, and building capacity among stakeholders to manage resources effectively. Developed by webLyzard, the UNEP Live SDG Intelligence platform tracks the public debate surrounding the SDGs and related environmental indicators.
Strategic Business Partners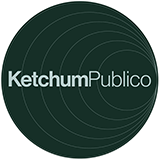 Ketchum Publico is a leading Communication Consultancies in Austria. The agency was founded as Austria´s PR pioneer more than 50 years ago and has ever since been at the forefront of industry trends: From Public Relations to Strategic Consulting and Integrated Communications across the PESO spectrum (Paid, Earned, Shared, and Owned Media ). Since 2010, the agency is part of Ketchum, a leading global communications consultancy of Omnicom Inc. with a remarkable track record of industry innovations.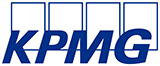 KPMG is one of the world's leading audit and advisory firms. It supports clients professionally and reliably while taking into account the individual business targets and frameworks. In close and personal cooperation, KPMG employees enable corporate actions of clients. The main focus of KPMG is on the successful business development of its clients through minimization of risks, the optimal utilization of national and international business chances and the optimization of procedures.

Modul University Vienna is a leading Austrian organisation for research and education in information systems, data science, business administration, sustainability and tourism. webLyzard closely collaborates with the MU Research Center for New Media Technology as well as Modul Technology, a research spin-off that focuses on near-to-market R&D in knowledge extraction and multimedia annotation and linking. MU's team of researchers combines technological expertise with a strong background in the social and economic sciences. Recent collaborations include the Horizon 2020 project ReTV (content repurposing) as well as the national initiatives EPOCH (predictive analytics) and GENTIO (deep learning).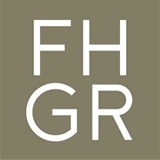 The Chur University of Applied Sciences (FHGR) was founded in 1963 and conducts applied research in information science, management, tourism and architecture. It completed the first level of the European Foundation of Quality Management excellence model in 2012. In January 2013, it was the first Swiss University to receive an ISO 9001:2008 accreditation. The Swiss Institute for Information Research provides researchers with advanced laboratories for digital media and usability testing, a fertile platform for interdisciplinary research, and a state-of-the-art infrastructure for collaborative industry projects.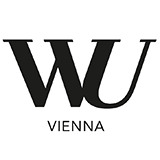 Vienna University of Economics and Business was established in 1898 and has grown to a large organization with 20,000 students and more than 1,000 full-time and adjunct faculty. Ranked among Europe's Top 50 Business Schools by the Financial Times, VUEBA is the first Austrian University with an international EQUIS accreditation, one of only four in the German-speaking world. The Research Institute for Computational Methods includes researchers from four different departments collaborating on advanced computational methods in the areas of finance, information systems and marketing.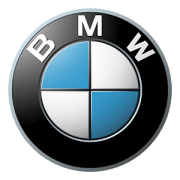 With its three brands BMW, MINI and Rolls-Royce, the BMW Group is the world's leading premium manufacturer of automobiles and motorcycles and also provides premium financial and mobility services. In this global context, webLyzard is the ideal platform to provide multilingual business intelligence for key markets. The success of the BMW Group has always been based on long-term thinking and responsible action – establishing sustainability throughout the value chain, reflecting its commitment to conserving resources.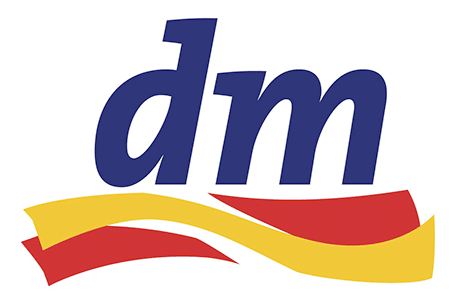 dm is one of the largest European drugstore chains, represented across Europe with more than 3,500 retail outlets. Its Salzburg headquarters are the central hub for the group's operations in Central and Southeastern Europe. webLyzard as a highly scalable platform excels at tracking the company's own and third-party brands and its wide range of 14,000 products – supporting dm's commitment to social responsibility, environmental protection, human health and well-being.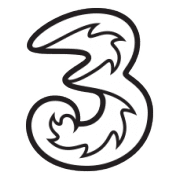 Hutchison Drei Austria launched the brand "3" as Austria's first sole UMTS provider in May 2003. Owned by Hutchison Whampoa (Hong Kong), Drei facilitates its customers' lives by providing the latest technology to access the digital world. Voice telephony in high definition quality, mobile broadband Internet and numerous multimedia offers such as 3MobileTV are among the most popular offerings of Drei. With the takeover of Orange Austria in January 2013, Drei has taken an important step for continuing its growth.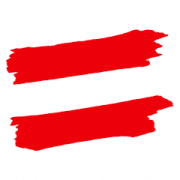 The Austrian National Tourist Office (ANTO) promotes Austria as a vacation destination, increasing its market share in cooperation with a wide range of tourism partners. ANTO core competencies include (i) the positioning of the brand "Vacation in Austria" and its differentiation from other destinations, and conveying the emotional added value of visiting Austria, (ii) the development of promising international markets by means of innovative marketing strategies, and (iii) collaborating with tourism businesses and providing a comprehensive platform for networking and exchanging tourism knowledge.
As the U.S. Federal Government's principal cancer research agency, NCI belongs to the National Institutes of Health (NIH), which is among the eleven agencies that compose the U.S. Department of Health and Human Services (HHS). The responsibilities of NCI include collecting and disseminating cancer information, coordinating research efforts, assessing state-of-the-art cancer treatments and their integration into clinical practice, fostering national and international collaboration, and supporting a network of cancer centers.