Newsletter Signup and Archive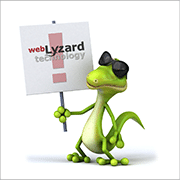 Cutting through the hype, the webLyzard newsletter presents technology showcases and advances in the fields of Web intelligence, visual analytics, semantic search and advanced communication success metrics. How do these advances create value and benefit real-world applications? To sign up for this quarterly publication, please use the following button (we will never share your data with third parties, and you can unsubscribe at any time):
The webLyzard newsletter serves as an informative resource for our partners and clients, and anyone with an interest in utilizing visual analytics for decision support and stakeholder engagement, or measuring the impact of communication strategies within and across organizational boundaries. Its content ranges from research news to industry case studies and expert advice — a diverse collection of resources including but not limited to:
Feature of the Month. Introduces new or extended webLyzard components – including a detailed discussion of their capabilities and the added value when applied to specific problems.
Guest Article. Presents reviews by industry experts, insights from the scientific community, and experience reports of our partners and clients.
Research Insights. Discusses emerging technologies and novel showcases, and reports on recent publications and innovations to advance the state of the art.
Events Section. Announces media and industry events, workshops, and scientific conferences.