Brand Communication – webAD 2020 Nomination
With its VOLLER LEBEN (= "Full of Life") branding launched in autumn 2019, the Austrian supermarket chain BILLA pursues an emotional positioning that conveys a feeling of enjoyment and lightness. The Austrian Mood Barometer is a unique digital campaign that supports this positioning – spearheaded by PKP BBDO, developed by TUNNEL23 and powered by webLyzard technology. The system underscores the importance of Web intelligence technologies to support retail brand communication. It shows how opinion mining algorithms can capture the current mood in a country or region, and how such insights help to communicate a consistent message across digital channels.
webAD 2020 Nomination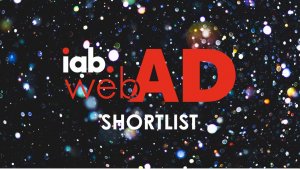 In November 2020, the Austrian Mood Barometer received a nomination for the shortlist of the iab webAD 2020. This annual event represents the most important award of the Austrian digital economy, benchmarking the most creative campaigns and projects. iab austria has been honoring outstanding online advertising measures since 2003. This year's webAD award ceremony on November 26, which will present the winners of the coveted trophies in various categories, is among the highlights of the Austrian advertising scene.
How to Measure Emotions in Retail Brand Communication
State-of-the art emotion detection methods allowed tracking the dominant mood in Austria. Recomputed in 10-minute intervals, the system captured both Twitter postings and the latest Web publications. Automatically mapping the captured data streams to a granular affective model identified a total of 26 moods. The most widespread emotion was shown as a percentage on digital advertising screens, online banners and on the BILLA website. A corresponding video conveyed the respective mood to the target group in a visual manner (see example below).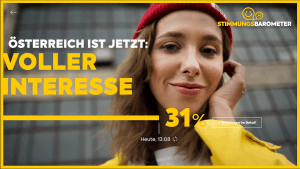 This real-time application successfully combined the mood of the Austrian online community with the emotional BILLA brand world. As such it is an ideal showcase for the technologies of the EPOCH project, which integrates event detection and predictive analytics capabilities in the context of two use cases – purchase price forecasting and public relations. Visual tools to explore the obtained results include the Brand Reputation Radar and the WYSDOM Success Metric.
https://www.weblyzard.com/data/sites/21/retail-brand-communication-billa-live.png
280
280
Arno Scharl
https://www.weblyzard.com/data/sites/21/weblyzard-logo-2020.png
Arno Scharl
2020-11-17 08:52:28
2021-04-24 15:37:44
Brand Communication – webAD 2020 Nomination