Be the Movement – Connect4Climate
Connect4Climate Workshop at the 2013 UN Climate Change Conference (COP-19) in Warsaw. This event was another reminder of the urgent action needed to tackle the problem of climate change. Despite credible forecasts and warnings in the recent IPCC Assessment Report, the international community falls short of undertaking the carbon emission reductions that are required to forestall dangerous interference with the climate system.
Connect4Climate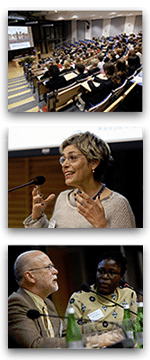 COP19 triggered an abundance of online coverage and a global dialog about public access to information and increased awareness from the policy-making level down to personal voting and purchase decisions. The Connect4Climate (C4C) campaign of the World Bank is a leading platform to support such a dialog — it engages stakeholders and utilizes new media to exchange environmental information among them. The collected knowledge can then be used to initiate and support local movements to address climate change.
"Be The Movement" Workshop
This COP19 side-event organized by C4C asked international experts to present and discuss strategies to strengthen the global movement to combat climate change. The list of speakers included Rachel Kyte, Vice President for Sustainable Development at the World Bank, Lucia Grenna, C4C Program Manager, Nick Nuttall, Communications Director of UNEP, Jamie Henn, Co-Founder of 350.org, Eliza Anyangwe from the Guardian's Global Development Professionals Network and Tan Copsey, Research Manager at BBC Media Action, to mention just a few.
webLyzard @ COP19
Arno Scharl, Managing Director of webLyzard technology, shared his expertise on science communication and outlined the analytic capabilities of the webLyzard platform. He presented the Media Watch on Climate Change, an award-winning Web portal that provides the latest climate-related information from worldwide news sources, social media, environmental NGOs, and Fortune 1000 companies. The technologies behind the Media Watch on Climate Change are also used by leading international agencies such as the Climate Program Office of the U.S. National Oceanic and Atmospheric Administration (NOAA) in order to assess and optimize their communication strategies.
DecarboNet Research Project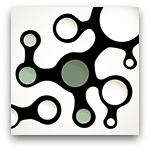 The presentation of the webLyzard platform concluded with a new EU research project that already attracts considerable international attention. DecarboNet aims to support cooperation within and across dynamic and often overlapping virtual communities, to identify successful strategies for changing public attitudes, and to inspire citizens to adopt sustainable lifestyles. The project will explore new forms of communication and collaboration. A core element is a novel document editing environment that targets environmental organizations and decision makers in business and politics for elaborating new carbon reduction strategies. Going beyond identifying relevant knowledge and evaluating communication strategies, such a real-time editing environment can establish a unique connection between policy makers and the thoughts, ideas and concerns of millions of citizens.

References
Scharl, A., Hubmann-Haidvogel, A., Sabou, M., Weichselbraun, A. and Lang, H.-P. (2013). "From Web Intelligence to Knowledge Co-Creation – A Platform to Analyze and Support Stakeholder Communication", IEEE Internet Computing, 17(5): 21-29. Image Credits — Featured Image by Ivo Dukic, Winner of the Voices4Climate Competition; Workshop Photos: Connect4Climate; Dynamic Collective Work: IEEE Press.
https://www.weblyzard.com/data/sites/21/cop19-be-the-movement.png
180
180
Arno Scharl
https://www.weblyzard.com/data/sites/21/weblyzard-logo-2020.png
Arno Scharl
2013-11-24 22:53:55
2021-05-08 17:58:42
Be the Movement – Connect4Climate